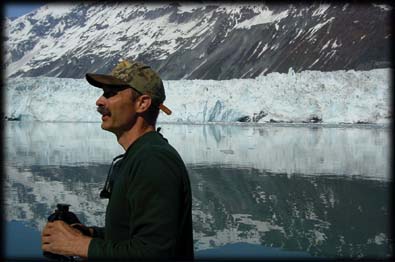 Braun's notes -
2017 ended up being a good season for us, after it was all said and done. The fall season was one of the wettest that I have ever seen, which made it tough hunting a lot of the time.

The Chugiach Mountain range is draw for Dall Sheep and Mountain Goat. I will have all booked sheep hunters apply. If unsuccessful, we will hunt the Talkeetna Mountain Range. Anyone else interested in applying for Sheep in the Chugiach may do so, if successful we will do our best to fit you into our schedule.

Permit applications available November - December 15

Mountain Goats are usually hunted end of September, first part of October.

Talkeetna Caribou herd is also a draw, if anyone wants to combo a Caribou with their primary animal.

Predator hunts (wolf, wolverine) available mid-January - February.
We hunt Brown Bears in July, August & September when they are on the streams feeding on salmon.

Spring Grizzly and Brown Bear hunts from April 15 to the end of May.
Black Bears are numerous in most areas, and can be taken on a trophy fee.
Moose Hunts late August thru September with some 60"+ available.
I must stress that my hunters come in the best physical condition possible, ready to hunt hard!
Thanks once again to all of this year's clients for making it such an enjoyable season, and for the friendships that were made.
A very special THANKS to my crew once again who worked really hard to make this a successful year: John Williams, Tim Brannon, Tony Mudd and my wife Valeria. Also, thanks to pilot Bill Wiederkehr of Wiederkehr Air Inc.
Good hunting,



Braun Kopsack - Master Guide #179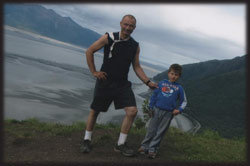 Braun & son Legend Kopsack on one of their training climbs, June 2014